Bluff Avenue Baptist Church

2300 Bluff Avenue

Fort Smith, AR 72901

Our Purpose: Reaching, Teaching, Winning and Developing People into the Likeness of Christ

THE HISTORY OF BLUFF AVENUE BAPTIST CHURCH

Founded as a neighborhood church in the 1930s, Bluff Avenue was a loving and giving church home to many. After financial difficulties, the congregation moved into a building on Dallas Street, becoming Dallas Street Baptist Church. After a shakeup in form and function, the remaining congregation agreed to become part of the mission outreach of Grand Avenue Baptist Church as Cornerstone Baptist Church.

Cornerstone Baptist Church

2201 Dallas Street

Fort Smith, AR 72901

© 2007 - 2020, Web Home Solutions

All Rights Reserved

Valued Visitors since June 29, 2007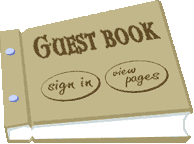 "A Loving Church Serving a Loving Lord"